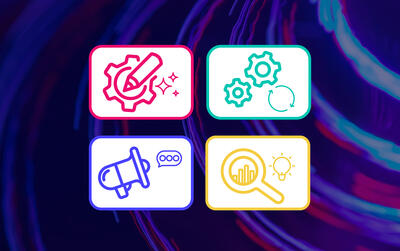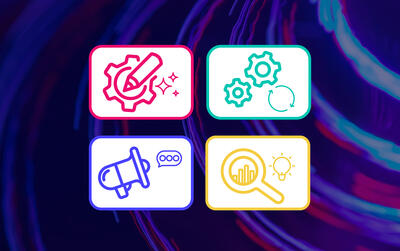 The Flashtalking Framework

The technology fault line at the center of the creative-media gap—explained in detail.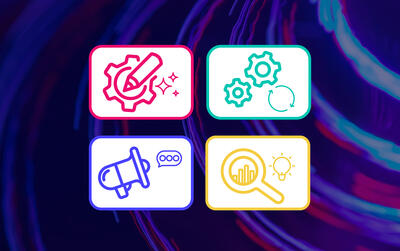 Let's talk about the creative-media gap in action.
As marketers, we all know three fundamental facts: 
Creative is important—it drives over 50% of campaign performance.  
Consumers expect personalized experiences powered by relevant and engaging ads.  
Campaigns that feature personalized creative perform better over a range of KPIs. 
So why are less than 10% of all impressions personalized? 
Because creating at this type of scale is hard.  And it's hard because ad tech has focused on media, not creative, for the past 15 years. These days, we can conduct an auction and serve an ad within 150 milliseconds but when the moment of truth comes, nine times out of ten, we serve up a "nothing burger" in the form of a generic creative. Ad tech simply has not supported creative in the way it needs to and because of that, it's caused a technology fault line that gives rise to the creative-media gap. 
The Flashtalking framework

Meet Flashtalking.  We are the leading independent ad tech stack that focuses on bridging that creative-media gap. We refer to our converged, automated, omnichannel workflow as the Flashtalking Framework. Let's take a closer look:  
Phase 1: Create 
In the Create phase, your concepts are designed and produced as dynamic frameworks, delivering beauty, efficiency, and scalability. Here, the name of the game is uncompromised flexibility. You can use our in-platform tools – including a cross-channel ad design tool and an advanced video production tool – or you can use your preferred toolset – enabled through integrations with the likes of Adobe, Google, Celtra, and Storyteq (to name a few). Regardless of the path you choose, our platform emphasizes efficiency, automation, and intelligent design to sustain your brand's differentiation. Our flexible dynamic frameworks offer you scalability and ownership – eliminating the concessions that come with templates and standard design tools. 
[Learn more about the create phase.]
Phase 2: Automate 
In this phase, our tools help you quickly and intelligently scale your creative messaging through bulk versioning, data automation, creative labeling, and – of course – review and approvals. Versioning enables you to build an infinite number of messages across all channels (Social, Open Web, CTV), along with the opportunity to incorporate data feeds for up-to-date content. Creative labeling is an AI-based technology that applies descriptive labels to your creative messages for the purposes of creative insights, learning, and optimization. And finally, you have access to bulk preview and editing tools to ensure that both the creative labels associated with each message and the creative content itself are approved before anything goes live. 
[Learn more about the automate phase.]
Phase 3: Activate 
Here, Flashtalking enables you to activate your messaging across social, open web, and CTV. For social, our ads manager automates creative assignments, trafficking, and campaign management across TikTok, Meta, Pinterest, Snap, LinkedIn, Twitter, and Google.  In addition to workflow efficiencies, it also offers audience enhancements – including both 1st and 3rd party data – and proprietary affinities to extend your reach at lower costs.  Rules-based levers are woven throughout to accelerate the day-to-day, using automated logic, actions, and smart groups for intelligent activation across all platforms from a single interface. 
[Learn more about the activate phase for social.]
For open web/CTV, our independent ad server offers accelerated time-to-market while reducing errors with our automated actions and integrations. Our campaign manager trafficking tool has been designed with the assistance of experienced ad ops professionals to optimize speed and efficiency. The integrations we've established with key DSP and Verification partners add speed and accuracy by eliminating manual processes. Our dynamic ad serving capabilities simplify campaign set-up, reduce tag count, accelerate campaign changes, and deliver smarter, more personalized creative experiences automatically. And all of this is built on a flexible, cookieless foundation, offering future-proof capabilities in the face of a fragmenting identity ecosystem. 
[Learn more about the activate phase for open web.]
Phase 4: Iterate 
The final phase is focused on learning and optimizing. We purposely call this phase "Iterate" – not report, not measure – because it implies not just action but repeated action. This test-learn-optimize-repeat process is critical if you seek to drive continued improvement within your campaigns.  =But we recognize launching and maintaining an ongoing testing structure isn't easy. Which is why our reports and dashboards are built for transparency, accessibility, and interoperability. Whether its open web, CTV, Social, or a combination, we want you to have the data you want in the format you need so you can find and act on your key insights.  
[Learn more about the iterate phase.]
Bringing it all together...

The Flashtalking Framework is a simple, yet, powerful workflow that marketers can use to unleash the power of creative and bridge the gap between creative and media. There is no single-entry point, you can dive in anywhere based on your current pain points. Best of all, our integrated omnichannel creative ad tech stack, combined with our continued investment in our innovation roadmap, enables us to also support the future of your creative needs.