Go all in with creative personalization
The proliferation of mobile devices is simultaneously the gambling marketer's dream scenario and worst nightmare. While mobile has opened access to millions of new players, it has also transformed these customers into chronically distracted multitaskers. Breaking through to these customers requires a fundamental rethink of how sports betting and gambling brands approach messaging. Ultimately, the winners will be those who can deliver relevance—making their brand promise meaningful to the customer in the moment.

Tailor creative to your customers
Every customer has a different reason for wanting to gamble. By personalizing the messaging and promotional offer, gambling advertisers can create more relevant and compelling ads, driving greater engagement and conversion.

Real-time odds in any channel
Drive engagement with a full slate of high-excitement gambling opportunities with the latest odds—including in-play—across the open web, CTV, and social. Flashtalking's Power Feeds Betting taps into leading sportsbook APIs to feature real-time odds.

Full view of the customer journey
Accurately map a customer's journey from ad exposures to conversions. Gain greater insights into reach, frequency, and conversion across both cookie-available and cookie-challenged environments.
Success story: Midnite
Discover how the esports betting platform Midnite pulled live betting odds into Facebook ads to drive real-time excitement.
Guide: Betting & Gaming Vertical Accelerator
Discover how to lower acquisition costs and enhance customer lifetime value through real-time, personalized creative and advanced analytics.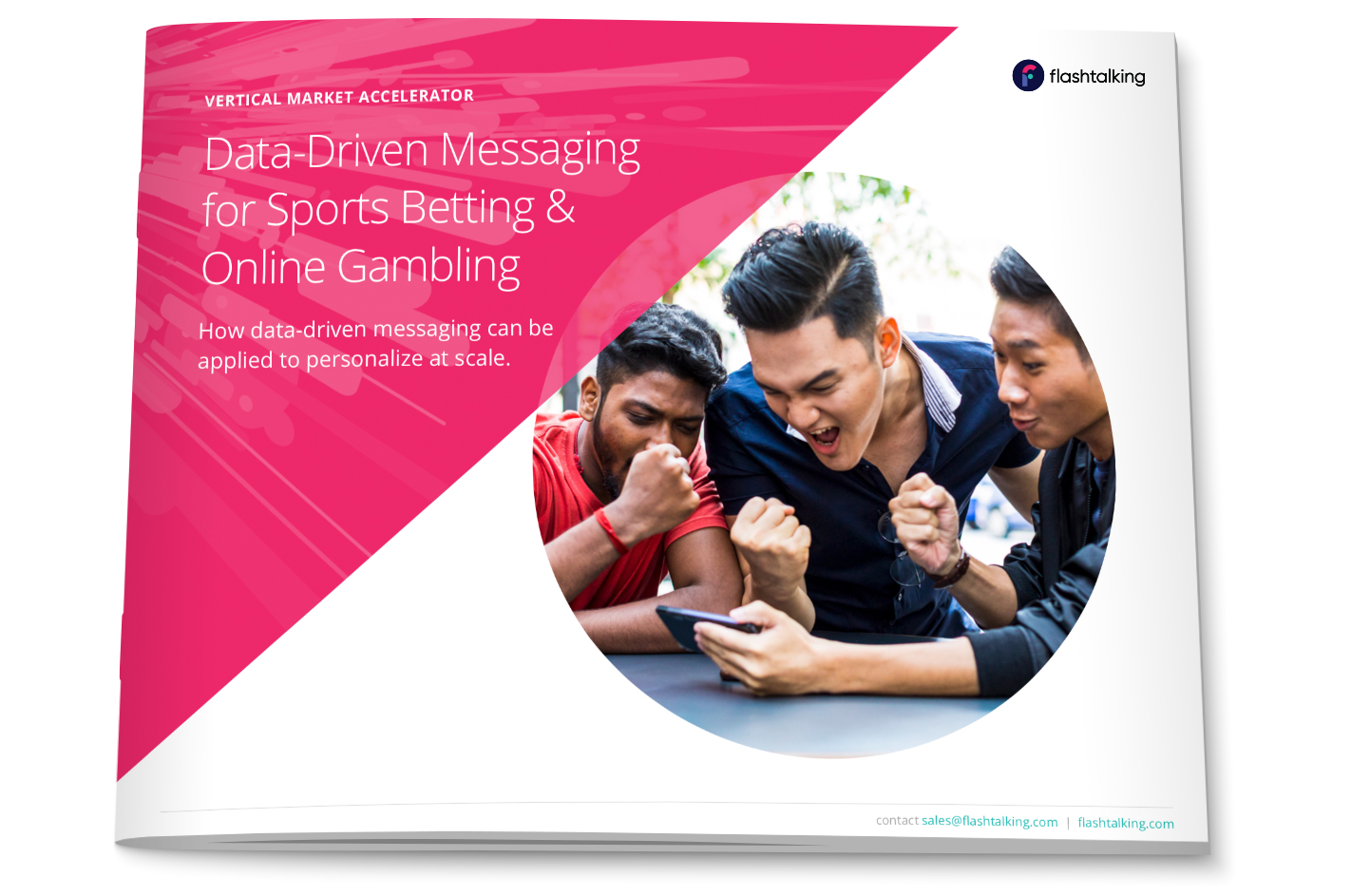 Personal information collected through this form is subject to our Privacy Policy.
Thank you for your interest. Your download will begin shortly.