Travel down the path to personalization
Travelers are simultaneously a marketer's dream and their worst nightmare. On the one hand, travel marketers benefit from an incredibly engaged and passionate customer, who is not only willing but often eager to consume travel-related content. On the other hand, they are also faced with both a brutal competitive environment and a customer with a microscopic—and shrinking— attention span. Breaking through to this new customer requires a fundamental rethink of how brands approach messaging. Personalized ad experiences take into account the time, circumstance, and need of individual customers.

Data-driven personalized creative
Inspire travelers to choose their destination or mode of travel with relevant messaging based on their location, weather, and browsing history. Drive bookings with real-time flight or accommodation prices.

Optimize with confidence
Recognize and respond to the connection between creative, performance, and audiences at scale regardless of the channel, device, or platform with Flashtalking Creative Intelligence.

Full view of the customer journey
Accurately map a customer's journey from ad exposures to conversions. Gain greater insights into reach, frequency, and conversion across both cookie-available and cookie-challenged environments.
Success stories
Discover how Disney Cruise Line, Singapore Airlines, and other leading travel advertisers have leveraged real-time feeds to drive bookings and reduce production time.
Guide: Travel Vertical Accelerator
Discover how data-driven messaging can be applied at scale to personalize the customer experience journey and drive increased bookings.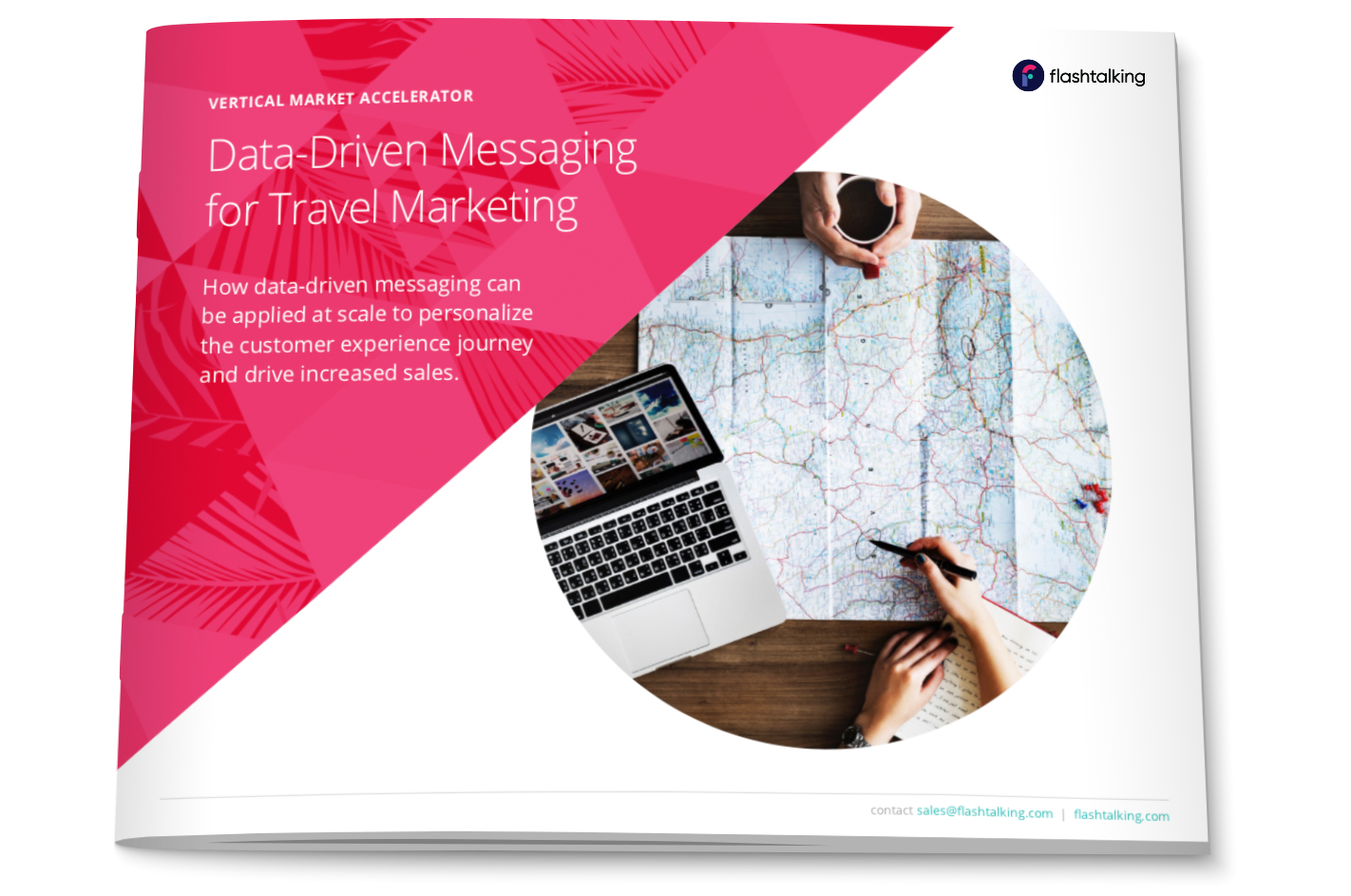 Personal information collected through this form is subject to our Privacy Policy.
Thank you for your interest. Your download will begin shortly.