Save the day with data-driven creative
With the mainstreaming of video games, advertisers are actively targeting new audiences, across multiple global regions and technology platforms, with a portfolio of existing and new IP and offers reflecting the varied monetization models. The marketer's challenge is how to deliver the most relevant message to each player on a global scale. This sets up an "n-dimensional" personalization opportunity that is best solved using data-driven messaging technology.

Build creative faster, on a global scale
Deploy in-market offers and updates faster across all regions globally, with data-driven creative and dynamic frameworks, while significantly cutting manual production costs.

Elevate your creative personalization
Leverage valuable first-party data to establish a relationship between players and your game through personalized advertising across the open web, CTV, and social.

Drive customer lifetime value
Understand who bought your games, how they interact with your brand, and which touch points drove engagement and—ultimately—customer lifetime value.
Guide: Video Gaming Vertical Accelerator
Discover how data-driven messaging can be applied at scale to personalize the entire customer experience journey and, ultimately, drive customer lifetime value in the video gaming vertical.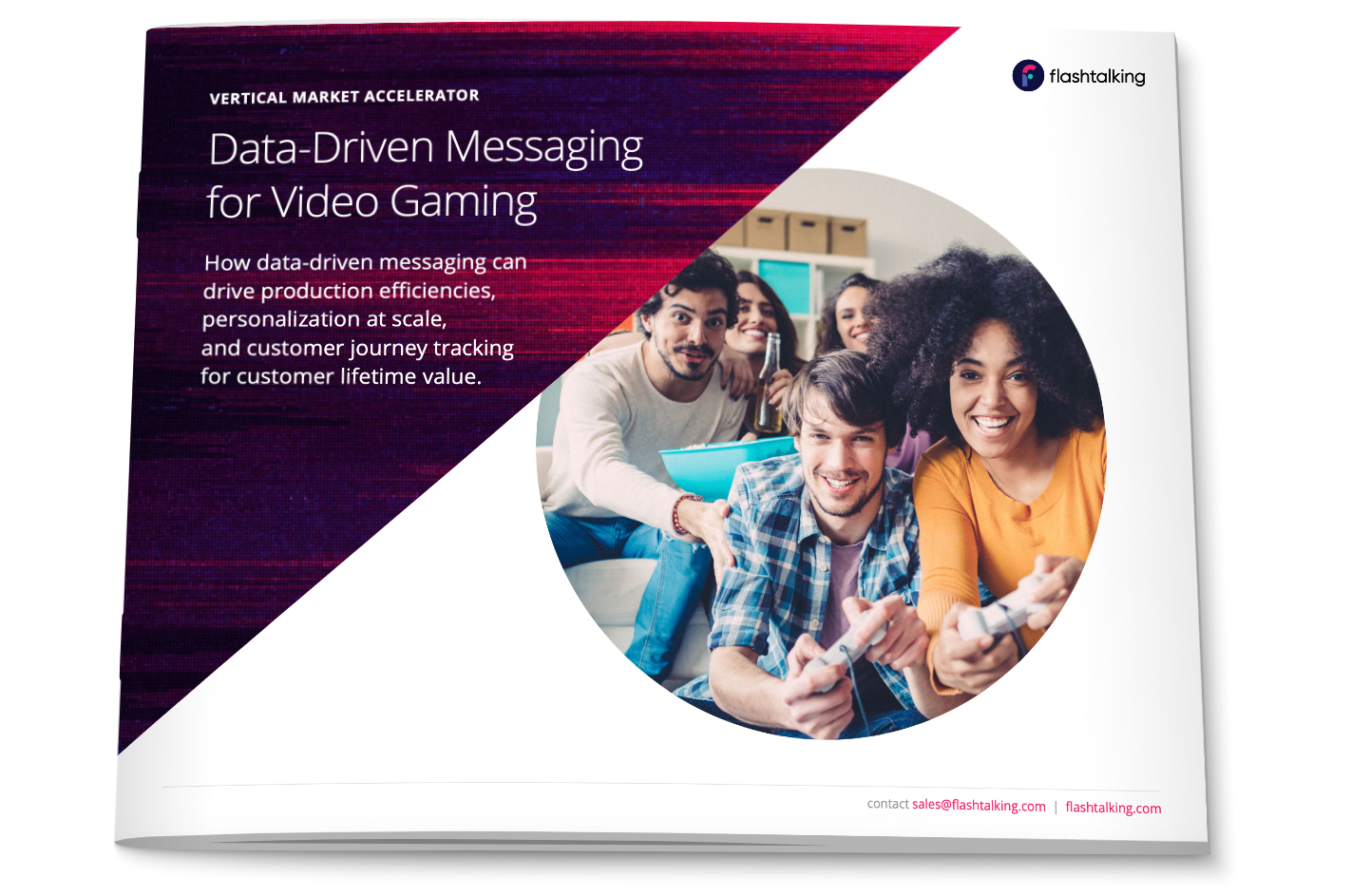 Thank you for your interest. Your download will begin shortly.