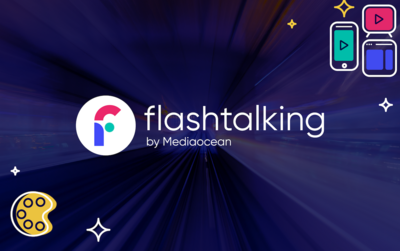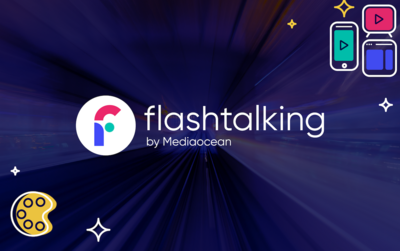 Addressing the creative-media gap

In a world where creative drives over 50% of campaign performance, over-indexing on media at the expense of creative causes a serious imbalance.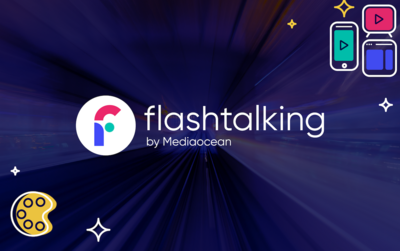 The advertising pendulum 
The story of the advertising industry over the past 50 years is mainly about the ever-shifting balance of power between creative and media. Throughout much of the 60's, 70's, and 80's—the "Mad Men" days—advertising was about the "Big Idea." Creative ruled the day, and the Don Drapers were the stars. The pendulum was entirely on the creative side of the ledger, while the media teams were relegated mainly to a fulfillment role.
In the mid-1990s, large holding companies broke out media buying into separate agencies to consolidate buying power and gain more leverage with media sellers. In so doing, they created higher margins and increased profits, casting media execs in the industry limelight. 
Then, around the turn of the century, the internet ushered in an age of digital marketing. With its goldmine of data for targeting, measurement, and optimization, media teams were attracting increased attention from advertisers. With the introduction of programmatic around 2010, the pendulum swinging away from creative only accelerated. By the latter half of the 2010s, the media teams were the new industry stars, while the creative team suddenly found itself playing a fulfillment role.
An imbalanced ecosystem
Any system that leans too far in one direction comprises results. This can be seen in everything from politics and religion to diets and fitness regimes. The same is true for advertising. Over the last decade, programmatic advertising has the industry obsessing over bids, budgets, and targeting. However, as programmatic has matured, many advertisers have come to realize that bids and targeting are just ways to define media price, but media value comes from what creative message you place and its ability to resonate and drive customer response. 
Over that same period, with the focus heavily on media, the gap between a brand's message (creative) and how it is experienced by consumers (media) has grown. Consider the time, effort, and resources media planners spend optimizing reach and frequency across their strategic audiences in an increasingly fragmented media ecosystem. And after all that, what do we do? Nine times out of ten, we show a standard piece of creative that needs to be more relevant to engage the audience. Running poor-quality creative sabotages the media team's best efforts to optimize campaign performance.
The "creative-media gap"
In a world where creative drives over 50% of campaign performance, over-indexing on media at the expense of creative causes an imbalance that we call the "creative-media gap." This gap has produced immense challenges in advertising—and solving it represents the most significant opportunity for growth.
The creative-media gap manifests itself in three distinct ways: 
Siloed teams, processes, and technology, leading to inefficiency with escalating production costs and slow go-to-market 
Consumers becoming numb to repetitive and irrelevant messaging that doesn't speak to their needs, preferences, and desires 
Advertisers lacking any creative intelligence on what creative attributes resonate across audiences, channels, and context 
Savvy advertisers who feel this pain are looking for new solutions—Creative Ad Tech—to solve this gap in an integrated way as part of their core tech stack. 
Creative is the next frontier 
After years of hyper-focused media ad tech, advertisers are now looking for something different: an ad tech stack focused on unleashing the power of creative to make media work better. That's where we come in. 
Flashtalking is the leading independent ad tech stack for creative relevance and activation across all digital marketing channels. We are focused on bridging the creative-media gap in three key ways:  
Automation: Connecting the silos across teams, processes, and technology platforms 
Relevance: Connecting the brand message to the person, place, and moment 
Intelligence: Connecting creative insights to action 
Flashtalking enables a converged, omnichannel workflow with a consistent toolset to activate across devices, formats, and ecosystems. And, perhaps most importantly, our Creative Ad Tech stack integrates with your existing platforms and partners across creative and media. 
Learn more
If you are interested in bridging the creative-media gap for your brand, reach out to us. Keep reading to discover how to enable great creative in the next blog post in the series.