Attention advertisers using Amazon/Sizmek
Don't wait to make the switch to Flashtalking. Much has changed since the last time you evaluated ad servers, and we stand ready to onboard you to our industry-leading independent platform. Flashtalking has been actively investing in a new vision of the traditional ad server—something much more strategic, more relevant, and more powerful for the current era: omnichannel creative activation.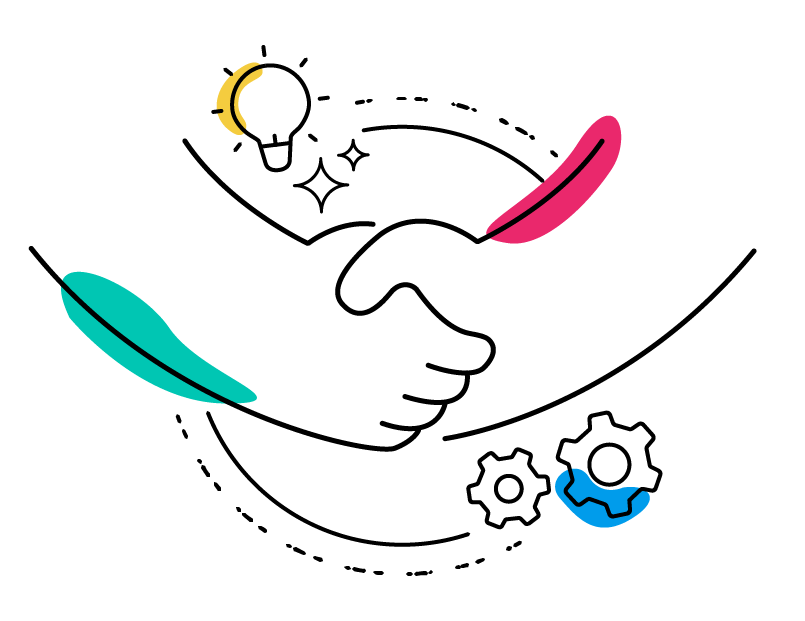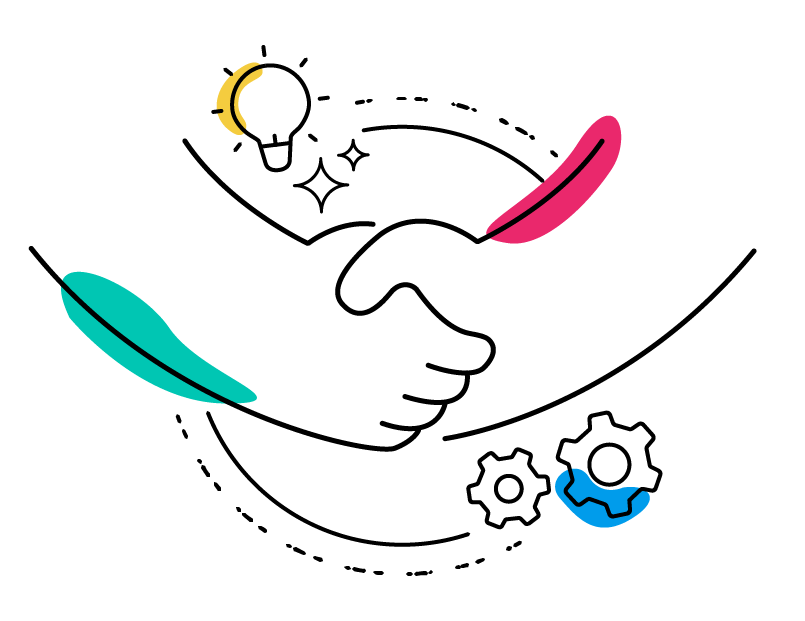 What does this mean for you?
Flashtalking has you covered with a solution that meets your traditional ad serving needs while enabling you to upgrade (and simplify!) your tech stack to drive brand growth. We can migrate you to our platform with an enterprise-grade partnership model supported by our experienced, tenured client solutions teams.​

Traditional video, display, and audio ad serving across CTV, OLV, and open web​
MRC-accredited and TCF-compliant​
Flashtalking is the only independent ad server that integrates the reporting of MRC-accredited CTV impressions, desktop and mobile viewability, and SIVT (Sophisticated Invalid Traffic).​ ​
Campaign and creative management for any screen​
Deliver video, display, and audio ads across the open web—plus CTV and social platforms—using our omnichannel ad management platform.​ ​
Campaign workflow automation​
Automate manual tasks and reduce costly errors by leveraging workflow integrations with Google DV360, The Trade Desk, DoubleVerify, Moat, IAS, and more.​ ​
Prisma-Flashtalking invoice automation​
Accelerate trafficking and invoice processing while eliminating high-touch manual entry and billing reconciliation.​ ​
Identity orchestration​
Reach target audiences, gain insight into reach, frequency, and attribution, and ensure your marketing against cookie deprecation with Flashtalking's privacy-friendly device and Household IDs.​ ​
Data integration and cleansing​
Generate unified, event-level datasets across your DSP, verification, and data partners. Use Flashtalking's MRC-accredited verification—or your preferred partner—to eliminate non-human and non-viewable impressions.​ ​
Advanced analytics​
Produce model-ready datasets for your analytics teams or tap our integrated analytics engine to perform advanced attribution on our cleansed, cookieless datasets.​
Omnichannel creative activation across paid social, CTV, streaming audio, the open web, and mobile​
Campaign and creative management for any screen across any channel ​
Ad serving: Open web, CTV, OLV, audio​
Social ads management: Facebook, Google Demand Gen, Instagram, LinkedIn, Pinterest, Reddit (coming soon)​​, Snap, TikTok, and X
Campaign workflow automation ​
Automate manual tasks and reduce costly errors by leveraging workflow integrations.
DSPs: DV360, The Trade Desk, Walmart Connect​
Verification: DoubleVerify, IAS, Moat, Protected Media (proprietary)​
Social platforms: Facebook, Google Demand Gen, Instagram, LinkedIn, Pinterest, Snap, TikTok, and X
Omnichannel creative automation and personalization​
Engage customers with personalized creative at scale.​
Creative tools suite​
Single asset library across all channels (display, OLV / CTV, paid social)​
Bulk automated version generation​
Rules-based personalization and AI-enabled auto-optimization​ ​
Creative Intelligence​
Recognize and respond to the connection between creative and audiences.
Leverage creative taxonomies​
AI-generated creative labels​
Creative dashboard reporting​ ​
Centralized cross-channel reporting ​
Unite your campaign reporting across ecosystems in our report center hub and see placement-level details all the way up to high-level insights.
Social-Prisma invoice integration​
Save time by eliminating duplicative data entry through an API push of the Mediaocean campaign and placement details into the Flashtalking Social Ads Manager.​ ​
Expert teams guide you through the process through a customizable migration model​
Global footprint​
Founded in 2001, our presence spans North America, EMEA, and JAPAC to support global advertisers with Flashtalking experts in regional markets.​ ​
Dedicated account teams​
We support our clients with dedicated regional account teams who provide strategic planning, managed-service campaign support, technical expertise, and troubleshooting.​ ​
Ad server migration expertise​
Flashtalking's industry experts have refined the global primary ad server migration process to ensure seamless campaign onboarding in a matter of weeks.​ ​
Credentials program​
Our credentials program includes trainings both in-person or via virtual conferencing and includes hands-on exercises and assessments that quickly build confidence and expertise.​ ​
Online Help Center​
Flashtalking's global Help Center provides resources accessible 24/7, including instructional articles, video tutorials, and more.​ ​
Proven cost efficiencies, performance improvements, and business outcomes
Media independence
Perform unbiased measurement without media-buying conflicts, while maintaining the ability to work seamlessly with the leading DSPs (DV360, The Trade Desk, and more).​
Business simplification
Reduce ad tech costs by using a single platform for video, display, audio ad serving, and cross-platform social ads management.​
Brand consistency
Connect the brand story by serving relevant and engaging messages to the right consumer across the fragmented omnichannel ecosystem.​
Speed to market​
Launch omnichannel campaigns more quickly by using a single platform for omnichannel creative automation and activation.​
Market agility
Improve your ability to respond to changing market dynamics with AI-enabled creative intelligence and auto-optimization.​
Enterprise focus ​
Flashtalking's business was designed to support the needs of "sophisticated" advertisers (the Ad Age 200) and provides white glove service through our dedicated account teams.​
Global scale
Flashtalking supports hundreds of global brands across six continents through our seven operational hubs.​
Control
Work with your own preferred ad tech partners or save your budget with cost-effective, fully integrated internal services, including identity and verification. ​
Data ownership in open web
Gain full access to open web/CTV unified, cleansed datasets to model complete customer journeys and perform high-fidelity analytics.​
Financial stability ​
We are a growth business owned by Mediaocean (CVC Capital, TA Associates, Charlesbank) and operating profitably with a long-term focus.​ ​
Migration process and timeline
Based on our extensive experience helping advertisers migrate ad servers globally, here's a timeline working backward from Q4 2024 sunsetting of Amazon Ad Server/Sizmek:​
July 31, 2024: New ad server in place and operational​
May–July: Migration executed​
April–May: Migration planning​
March 15–April 15: Decision made + contracts​
Jan 1–March 15: RFP process (issuing, responses, presentations)​
Q4 2023: Research, vendor selection, RFP development​ ​
To ensure a seamless campaign onboarding experience for our clients and agency partners, Flashtalking's industry experts offer a customizable migration model. Through our 9-step process, we can get you up and running efficiently and effectively.​
3
Tag the Advertiser's Site
4
Migrate Existing Creative
5
Create & Traffic Campaigns
6
Set Up Dynamic Campaigns (Optional)
7
Finalize Reporting Delivery
Plan
Implement
Go Live
1. Scope the Opportunity
Objective:
Define the project scope and assemble the team to assist with your Primary Ad Server migration.
Resources:
Scoping Document (SOW)
Responsibility Matrix (RACI)
Primary Ad Serving Checklist
Primary Ad Serving Migration Guide
2. Develop Training Plan
Objective:
Tailor the training project plan to the unique needs of the advertiser.
Resources:
Flashtalking's Intro to Ad Serving Course
Flashtalking Campus Certification Program
Video Training Lessons
Flashtalking Dictionary of Key Terms
3. Tag the Advertiser's Site
Objective:
Deploy advertiser's Flashtalking site tags per the campaign and reporting requirements.
Resources:
Pixel Manager Tool
Flashtalking's OneTag
Spotlights
Third Party Tracking
Segments (optional)
4. Migrate Existing Creative
Objective:
Transfer existing creatives from current ad server to Flashtalking.
Resources:
Getting Started with Creative Manager
Ad Studio
Creating and Editing Decision Trees
Uploading VAST Creatives
The Flashtalking API
Asset Delivery Guide
5. Create & Traffic Campaigns
Objective:
Create your campaigns, generate tracking tags across required channels (e.g. search, email, display), and traffic campaigns to partners.
Resources:
How to Create 1x1 Tracking Pixels
How to Create & Edit Placements
Job Aid: How Trackers Tie Back to Flashtalking Reporting
Partner Help Resources
6. Set Up Dynamic Campaigns (Optional)
Objective:
Design, implement & execute dynamic creative campaigns.
Resources:
Flashtalking Operating Model for Personalization
7. Finalize Reporting Delivery
Objective:
Configure reporting delivery methods and identify the advertiser's Flashtalking reporting needs.
Resources:
Getting Started with Reports
Reporting Metrics Glossary
Reports Overview Articles
Log Extracts Schema
Flashtalking Help Desk
8. Pre-Launch QA
Objective:
Ensure all client campaigns launch without a hitch.
Resources:
9. Validate Reporting
Objective:
Validate reports are rendering correctly and configure additional reports as required.
Resources:
Reports Overview Guide
Reporting Metrics Glossary
Troubleshooting Discrepancies
Post-Launch QA Checklist
Our credentials

MRC accreditation for CTV impressions, desktop and mobile viewability, and SIVT

2023 G2 Leader in Cross-Channel Advertising

2023 G2 Momentum Leader in Creative Management Platforms

2023 G2 Enterprise Best Results in Cross-Channel Advertising

2023 G2 Enterprise Best Relationship in Mobile Advertising

2023 G2 Enterprise Highest User Adoption in Mobile Advertising

Q3, 2023 Omnichannel DSP Wave: Best-in-class Creative Capabilities

2022 Gartner Peer Insights Voice of the Customer: Ad Tech
Additional resources

Playbook: Ad Server Migration

Blog: The Future of the Ad Server

Tool: Creative Personalization ROI Calculator

Playbook: Omnichannel Video Creative

Guide: Social Ad Creative—Best Practices & Specs

Press release: Mediaocean Reintroduces Flashtalking Brand
Start your migration today!
We make the ad server transition simple with a comprehensive, phased transition plan and a dedicated Onboarding Team to have your campaign up and running in weeks, not months. Fill out the form to get started.
All personal information collected is subject to our Privacy Policy.
Thank you for your interest. Someone on our team will reach out to you shortly.