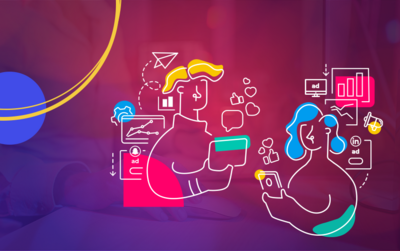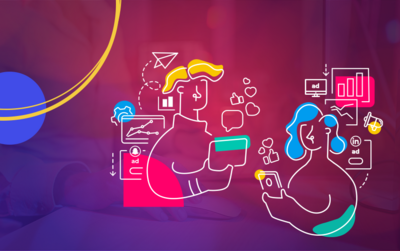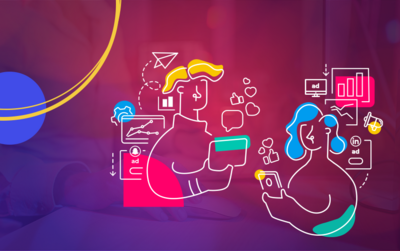 Social introduces more challenges 
Social media directly impacts a brand's success but, at the same time, introduces numerous executional complications. There is extreme fragmentation in social media that is caused by a lethal combination of silos. Each platform keeps its data separate and its identities unique. These platforms cater to different audiences, different use cases, and different brand objectives. 
The linchpins of paid social success 
Caught amongst the silos are media buyers—the activators. They are responsible for the final stage of the digital activation process. Hands on keyboard, buyers are responsible for the last pass in the social activation relay race. They bear the weight of managing multi-million-dollar budgets and ensuring that the investment yields results. This is all accomplished while working within tight budgets, handling quick project turnarounds, and facing the constant specter of revenue risk. 
Media buyers are often underappreciated, yet they hold one of the most critical, time-consuming, and risky positions in today's digital media landscape. They have a blend of valuable skill sets—yet their focus is often dedicated to preventing any proverbial balls from hitting the ground while effectively filling the executional gaps between native social platforms.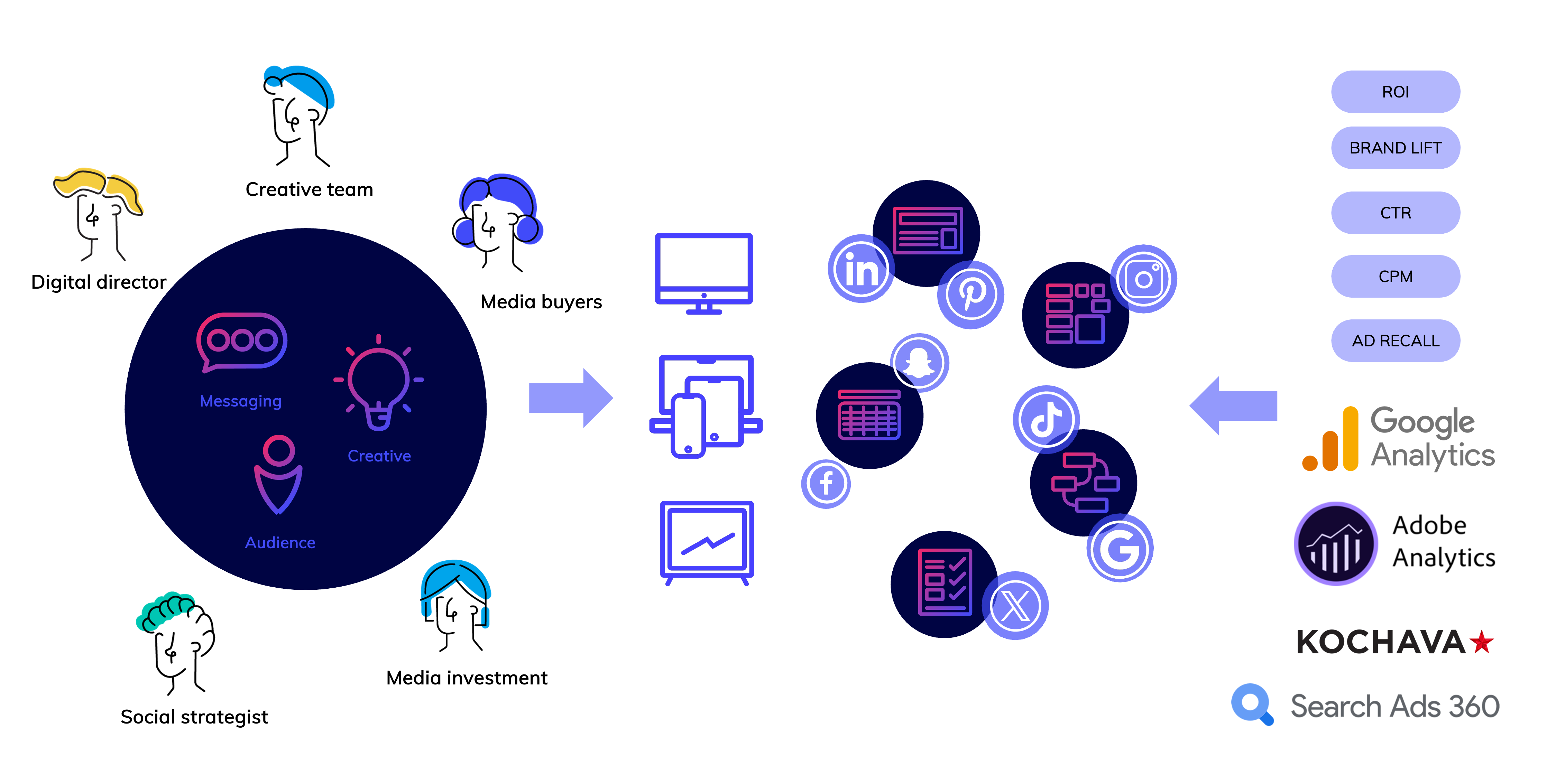 The opportunity with technology 
There is a significant opportunity to assist media buyers with Creative Ad Tech. The emergence of programmatic advertising has resulted in the creation of solutions that simplify activation across different platforms and inventory sources. However, these advancements have mainly concentrated on the Open Web. But what if the idea of consolidation also encompassed paid social? Envision the tremendous value that technology could provide by empowering social teams to: 
Streamline processes 
Automate workflow 
Mitigate risks 
Improve performance 
Flashtalking Social 
No need to imagine. Flashtalking Social offers a unified platform with advanced features that simplify workflow and drive brand growth for social teams. It provides a consistent toolset across Facebook, Google, Instagram, LinkedIn, Pinterest, Snap, TikTok, and X. Audiences, creative, activation, optimization, and measurement come together, creating a comprehensive and connected powerhouse.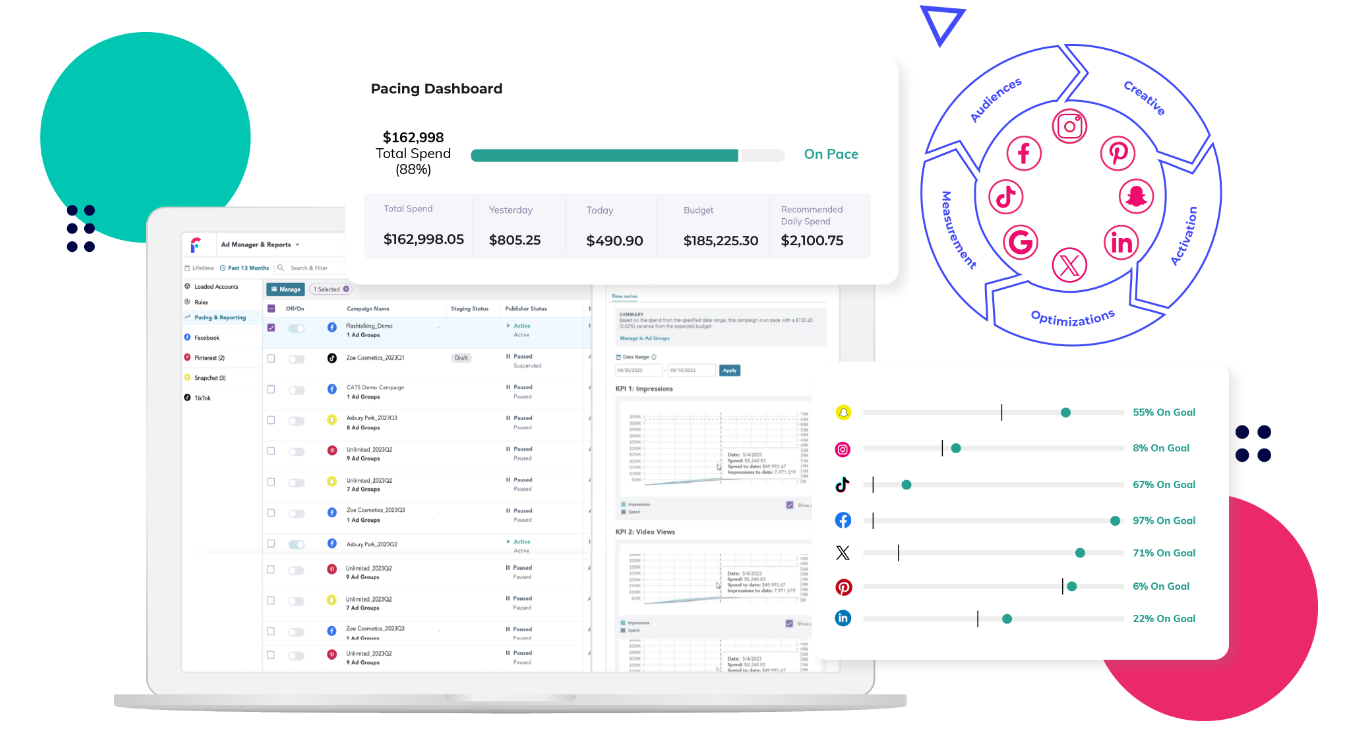 The Flashtalking Social Ads Manager is built on core principles that aim to empower the buyer: consolidation, automation, integration, and competitive edge. These are invaluable assets when navigating the challenges of social media. 
Consolidation 
Lack of uniformity across platforms causes a steep learning curve and an ineffective use of time as processes are incompatible, disjointed, and varied. Flashtalking Social offers a single, consistent workflow for: 
Campaign build and trafficking 
Audience distribution 
Pacing, performance, and reporting 
Automation 
Despite advancements in automation, many social tasks still require manual intervention, leading to errors and a drain on resources. Flashtalking Social delivers automation with features like: 
"Smart groups" automate daily actions—imagine one person with the agility of five activators.  
Accelerate ad creation, campaign assignment, and trafficking to campaigns across publishers. 
Mitigate risk through budget control, alerts, and automated actions. 
Integration 
Flashtalking Social solves the planning, measurement, and reconciliation puzzle by being agnostic, open, and fully integrated. 
Pull in outcome data to evaluate and optimize based on real-time data. 
 Cut time and risk with bi-directional sync, alerts, better budget control, and efficient billing reconciliation. 
Strategy   
Flashtalking prioritizes the tools to surpass campaign performance thresholds and provide a strategic edge for marketers. 
Relevant creative wins and scaling it breeds success—see how Flashtalking's social creative solutions unleash the power of creative.  
Reach and Frequency optimizer pinpoints prime opportunities to maximize budget. 
Affinities and Target Sets help scale and find more effective audience segments.  
Leaders need to invest in the tools to help their teams do more with less, and that starts with the social activators' fusion of underutilized talent. Agile buyers can finally focus on the more important, more strategic tasks. Agencies reinvest, brands grow, and both are positioned to succeed in the ever-evolving social landscape. 
Learn more  
If you are interested in learning more about our creative capabilities, please reach out to us.